Theodore Ridley Saunders 1850-1929 Architect and Engineer of Ventnor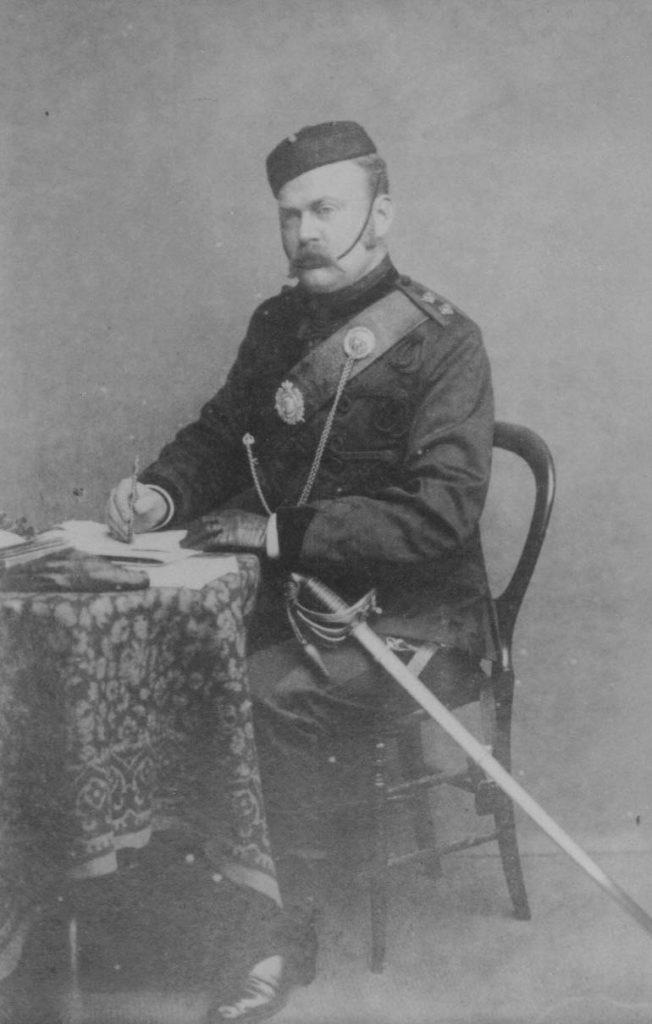 The architect who designed the houses in Ventnor's Alexandra Gardens was Theodore Ridley Saunders, who's distinctive work can be seen all around the town and the island.
Theodore was born in Bethnal Green London, and in 1872 as a young man of 22 years he came to live in Ventnor. Here he was articled to his brother R.J.H Saunders, later the two brothers became partners for five years until 1883. On the death of his brother, Theodore took over his brother's practice. Theodore retired from practice in 1917 after 45 years, and was identified as a major contributor as an engineer and architect to the development of Ventnor and many other districts on the Isle of Wight.
During his time his engineering projects were numerous and included Brading Harbour Railway and reclamation of the Isle of Wight (Newport junction) railway.
He was also engineer for the reconstruction of Royal Victoria Pier in Ventnor, Sandown Pier, Ryde tramway and promenade piers.
Other public works in Ventnor included The Battenberg Block at the Royal National Hospital, Capital and Counties Bank and St. Margaret's Church. He was also responsible for the public water supplies work carried out for the Rural District Council to the villages of Whitwell, Brightstone, Wroxall, Niton, Godshill and St. Lawrence. As an engineer and architect his achievements seem endless.
Beside numerous works of public interest, Theodore Ridley Saunders was commissioned to design many private residences. Many of the residences in Park Avenue, St. Boniface Road, Trinity Road and the whole of Alexandra Gardens were of Theodore's design. His designs were grand villas of a distinctive style that are easily recognisable, usually built of stone that was probably quarried from the island, and yellow bricks, not dissimilar to the London yellow brick stock, the whole structure is crowned with an imposing, grey slated roof finished in silver lead flashing.
To take advantage of the spectacular views and to allow light to flood into the rooms, each floor had a bay window in the principle rooms. The top bays are adorned with hexagonal, turret shaped roofs, some broad and stocky, as if stretched out to cover a larger area, others are tall, as in Alexandra Gardens, giving a church-like Gothic appearance. The turret shaped roofs were finished with a cast iron, ornate finial, many of which have been lost over time.

Other examples of Saunder's work in Ventnor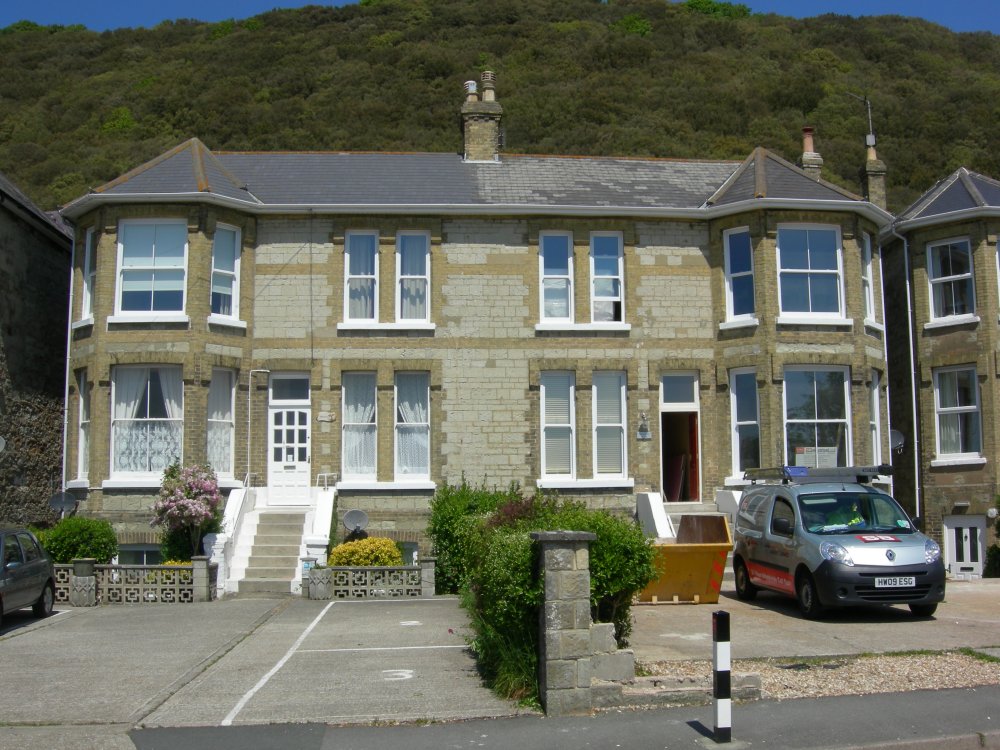 St Boniface Road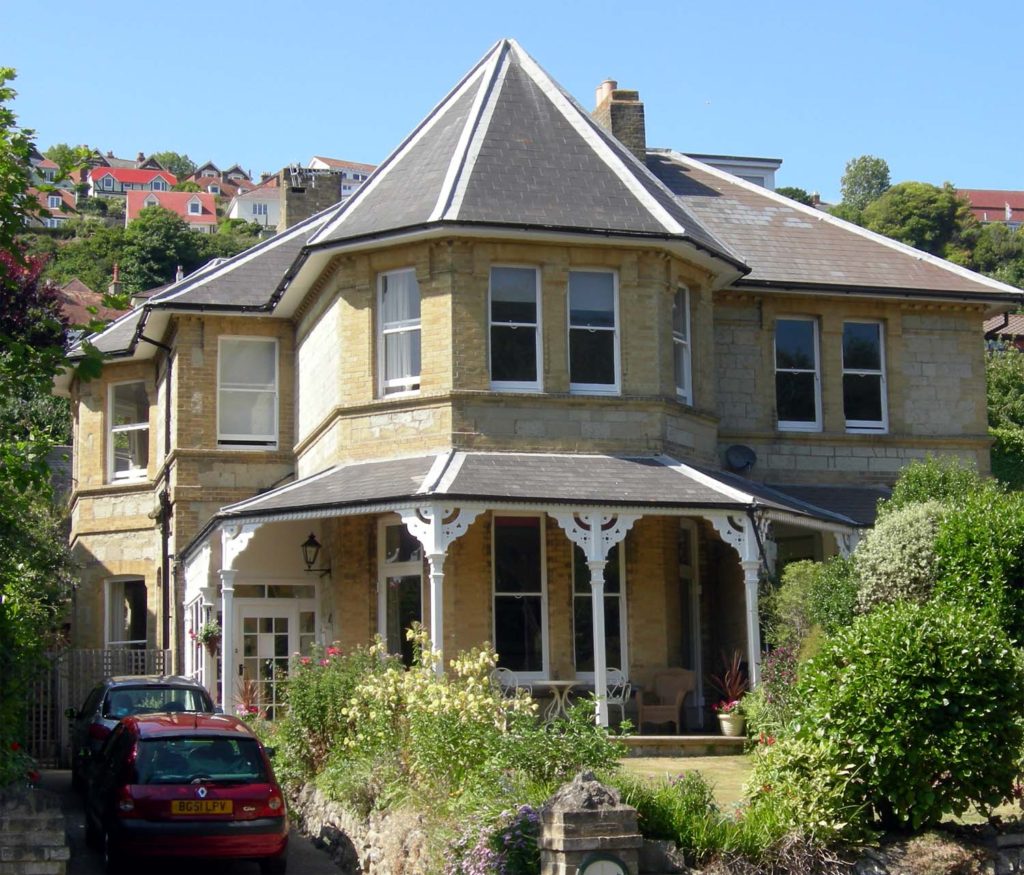 Park Avenue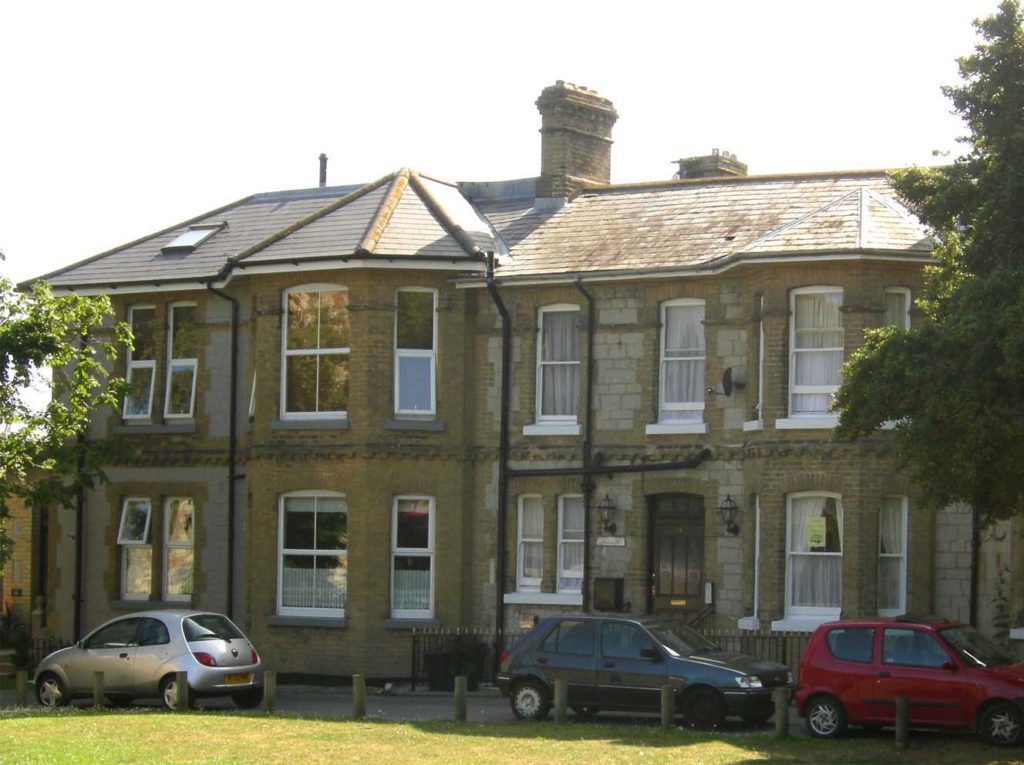 Trinity Road
Family ill feeling
Theodore married Margaret Spindler, of Old Park in 1889.  Thirteen years her senior, William, Margaret's father was uncomfortable with the marriage.  The extent of this ill feeling meant William would not allow Theodore to manage his estate, as was the case before the marriage.  William died prematurely at the age of 52, the same year as the marriage, of cerebral apoplexy.
Margaret and Theodore's home was 'The Rugen' in Park Avenue, a house that Theodore designed.  They had three sons only two survived Theodore.