Robert Henry Drudge and the Drudges of Ventnor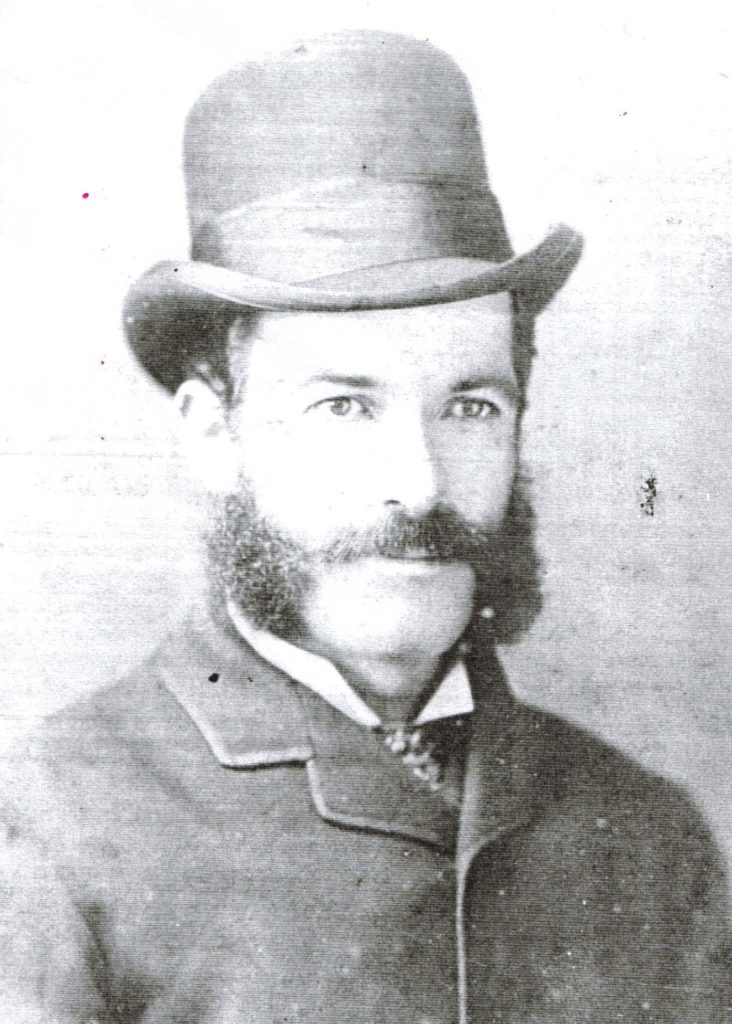 Robert Henry Drudge
Robert Henry Drudge was a key figure in the history of Alexandra Gardens.
Drudge is an old Ventnor family name. We have found records of the name dating back to the 1700s, when Farmer Drudge and Mr Wey owned the farmhouse (the thatched cottage in Grove Road). Ventnor was originally a 130 acre farm which bordered Steephill, now the western side of town. We have also found mention of Henry Drudge. Henry Drudge drowned at sea with William Palmer between 1815 and 1825.
Robert Henry Drudge came along later. He was born in 1850, a son to Charles and Mary Ann (nee Hills). Robert became a builder at a time when Ventnor was rapidly growing. He contributed to the construction of Ventnor Chest Hospital, the site of which is now the Botanic Gardens. In his late 20's and early 30's he became a business partner of Enoch Wheeler. It was Messrs. Drudge & Wheeler who built Alexandra Gardens between 1882 and 1884 on the site of Ventnor Mill and pond.
Robert was married to Ann at this time. They were a God fearing religious family and Robert also practised as a Lay Preacher. This picture, taken in 1882 shows Robert and Ann with six of their children. Ann was pregnant with Theodore, and was to be their last child. They had already lost a son, Austin Charles and a day old daughter by this time. Sadly, Sydney (on the right side of Robert) died in 1884 from TB. Tragically, Harry also died from TB in 1890 (front row, left of picture) The Drudge family were so destitute in 1890 that poor Harry's body was taken away in a hand cart. The three older daughters, Ada, Amy and Nance were to go on to work in service. Gertrude, the baby in the picture, was swept off her feet as a young women by a young gentleman, Joseph Pedgrift, on Ventnor beach. They married in 1910 and moved to London. In 1911 Gertrude returned to Ventnor to give birth to her daughter Gwendoline. And Theodore? He died in November 1917, age 34 as a private in the Commonwealth War (WW1) At this time Ann was living at Alta Vista on the Newport Road in Ventnor.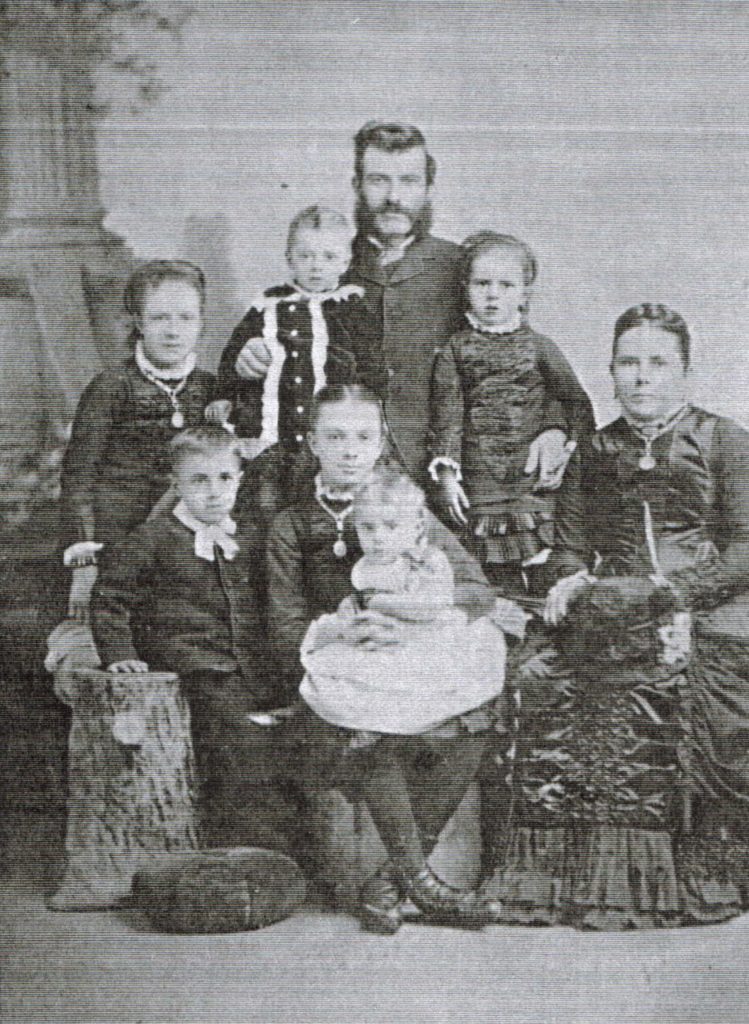 The Drudge family in 1882
Robert Henry Drudge never saw old age. He died of Typhoid Fever in 1884. He had been removing the cottages on the corner of Hambrough Road and Church Street not far from Alexandra Gardens. It was said he contracted the illness from the open drain on this site. Ann Drudge endured continued misery when a year later, after inheriting Robert's share in the business and its debts, Messrs. Drudge & Wheeler were declared bankrupt.
To help finance the development of Alexandra Gardens an agreement had been made between Anna Maria May, widow of Henry William May, owner of the mill and pond site and Messrs. Drudge and Wheeler. This meant that Drudge and Wheeler received part share of the leases for houses 1 to 6. Unfortunately, this didn't help with cash flow, and when Messrs. Drudge & Wheeler were declared bankrupt the houses were sold back to Anna Maria May in 1885, probably for a bargain price.
Enoch Wheeler, Robert Drudge's partner in Messrs. Drudge & Wheeler, went on to own the fancy goods corner shop in Alexandra Parade (now Bizzy Lizzys). Ann Drudge's children were forbidden from going into this shop at any time. There was obviously some animosity between Ann and Enoch. Maybe she felt she was not treated fairly when the houses in Alexandra Gardens had to be sold back to Anna Maria May.
Acknowledgement: We acknowledge and thank Sarah Goudge – great granddaughter of Robert Drudge – for much of the information and both of the pictures on this page.