Sir Edward Elgar's honeymoon in Alexandra Gardens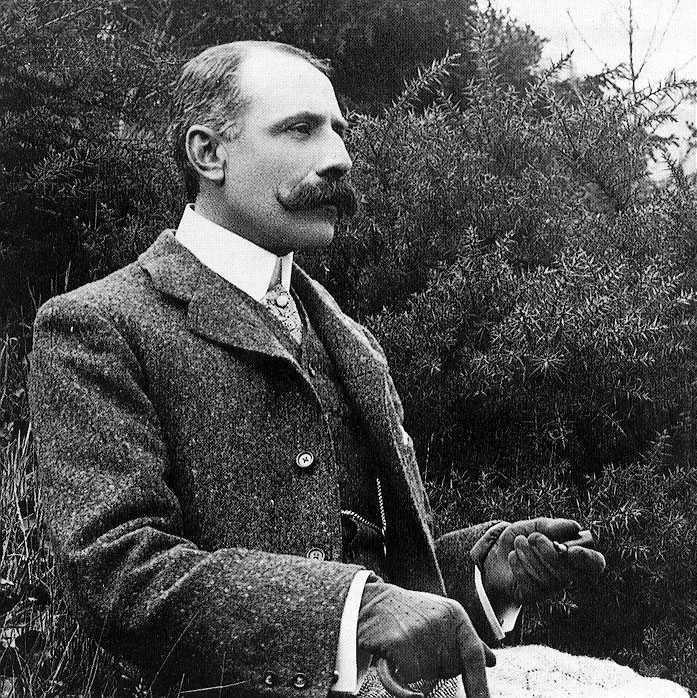 Sir Edward Elgar
Sir Edward Elgar is one of Britain's greatest composers and certainly the composer most associated with Britishness, as the composer of Land of Hope and Glory. However before his marriage to Alice Roberts in 1889 he was little known outside his native Worcestershire.
Alice was eight years older than Edward and he certainly married "above his station". She fancied herself as a novelist and poet but put aside her aspirations to support and encourage Edward, and his success followed soon after the marriage.
The wedding took place on 8th May 1889 at Brompton Oratory in South Kensington and after the ceremony they set off for their honeymoon on the Isle Of Wight.
At first they stayed at Holliers Hotel in Shanklin but Edward soon discovered Ventnor, and they made plans to move there for the rest of their stay. They moved to 3 Alexandra Gardens and so became the most celebrated guests to stay in the street in its history.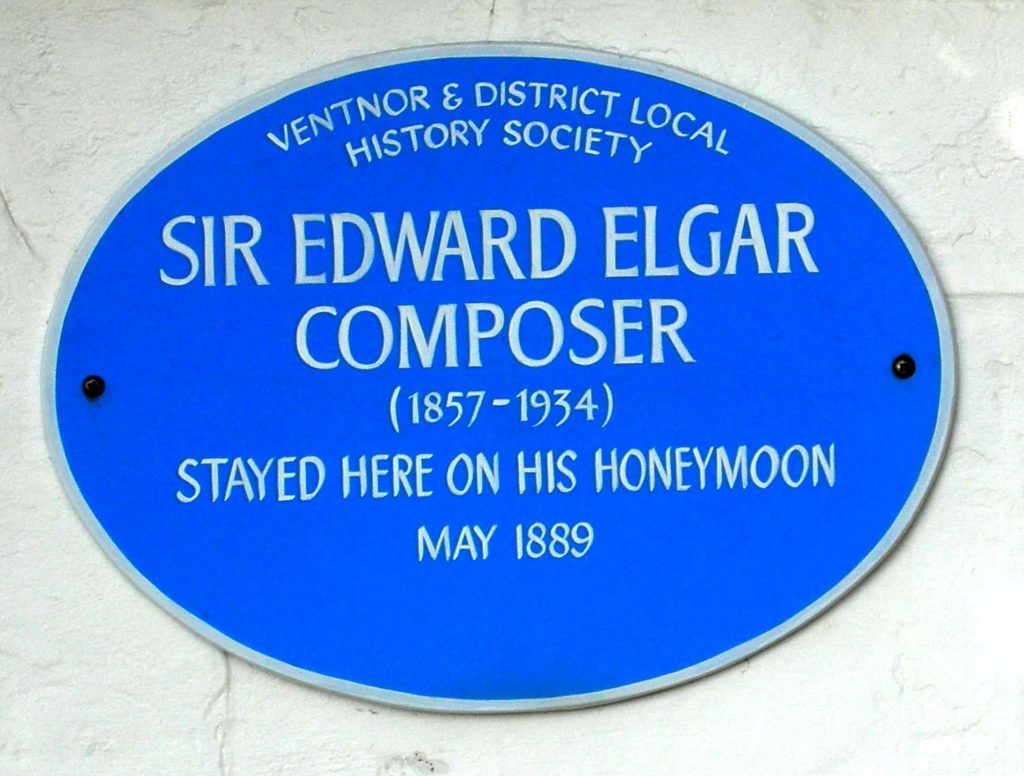 The houses were newly built and, although in an imposing position, would have been a step down from Holliers Hotel. The Elgars had the first floor of the building and the landlady, a Mrs Horspool proudly announced her guests arrival, as was customary, in the Isle of Wight Advertiser.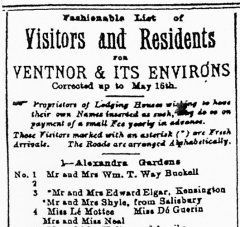 Their days in Ventnor were blessed by good weather and Edward wrote virtually nothing in his diary. On the Saturday after their arrival he noted "At Ventnor fishing", presumably from the pier which would have been a prominent sight from their drawing room window. He did however write to his friend Will Grafton:
"…. We are liking this place very much & have nice rooms over-looking the sea and shall remain here until the London house is ready …. The flowers and wild things here are marvelous, so large & forward; and the gorse, which is in fullest bloom, so abundant & large. The Hills, and there are many, & dales are one mass of brilliant yellow! The weather is gorgeous & we are happy & well. …."
Ken Russell made a landmark television documentary about Elgar in 1962 as the 100th edition of the BBC's Monitor strand. In 2002 he revisited the composer for ITV's South Bank Show, some of which was filmed in Ventnor and other parts of the island. It contained a fantasy sequence, set to Salut D'Amour, a composition which Edward wrote as an engagement present to Alice. He was paid £5 for this by his publisher, which helped to pay for their honeymoon.
The same film contained another sequence showing the Elgars in the window of 3 Alexandra Gardens looking out. Although we know the weather to have been good during there stay, this shows rain falling outside the window. Sadly although Ken Russell visited the house during the filming, this scene was not filmed from the house as he did not feel it was authentic to shoot through double glazed windows.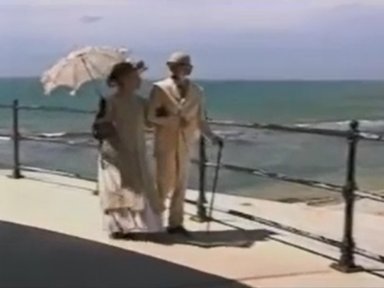 Ken Russell – Elgar's Honeymoon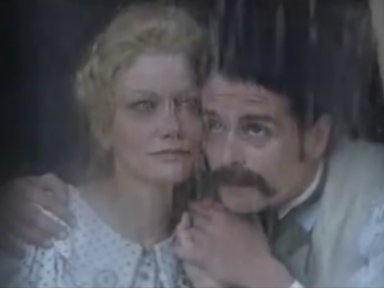 Ken Russell – Elgar at Window
Following Elgar's death in 1934 a Mrs Richardson of Bisley, the daughter of Mrs Horspool wrote to Alice and Edward's daughter Carice:
"…. The house that my mother and I occupied was too large for us, so with two maids – life was easier for people like ourselves in those days – we frequently had our friends as paying guests, who appreciated a place that was neither boarding nor lodging house yet had all the amenities of a private house. …. Sir Edward and your Mother had the drawing room floor, and won all our praises for the simplicity and lack of ostentation or 'swank'. I remember they left a very appreciative and flattering account of their visit to us which I would have given a great deal to have preserved. … The recollection of your great father's visit will be green in my memory until my own call comes."
In 2008 Kevin Allen wrote a small book "This Charming Island … Edward and Alice Elgar's Honeymoon at Shanklin and Ventnor on the Isle of Wight".
As the house now offers self catering holiday accommodation it is possible to follow in Edward and Alice's footsteps.